Performances, Group Classes and Personal Training for Adults and Children
All Levels: Beginners, Recreational, Competition, Professionals, Performers
E-mail: (for all enquiries and bookings)  iac@sydney.net          
Mobile: 0424 076 004
_________________________________________________________________________
Event Performances and Roaming Entertainment: Duo Cirque Adagio Wow factor Acro-dance stage shows, Fireshows, LED Light and Graphic LED shows, Roving Circus Characters Acrobats / Jugglers / Hula Hoopers / Balloon Twisters / Stiltwalkers, Please enquire for quote.
ADAGIO – JAMAKAZE – Performing Acrobatic Duo: Stunning Acrobatic Stunts with Beauty and that Wow factor for your event. 6 shows to choose from: Family Cirque, Romantic, Nightclub, Duo-Acro-Juggling Comedy, Fire, and Family Trio
Contact us for bookings. Weddings, Functions, Roving, Corporate Entertainment, Christmas, Bat/rmitzvahs, Parties, Award nights, Parades, Halloween, Shopping Centres, Special Events.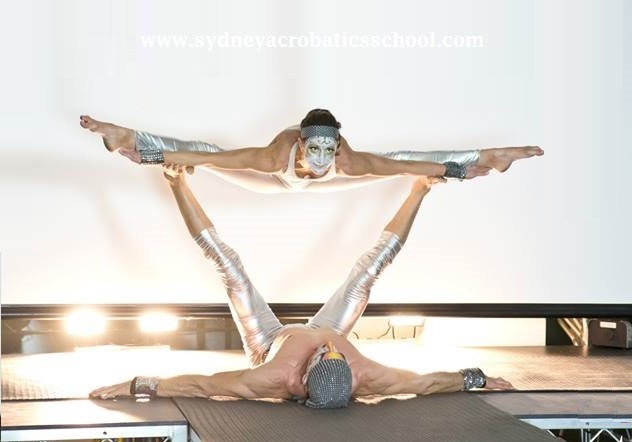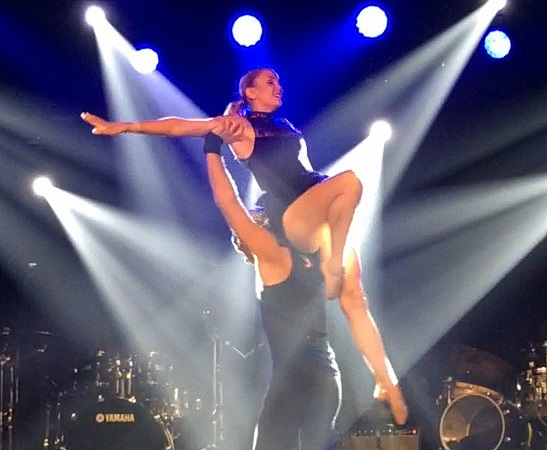 *** Our speciality is to customise to your theme, costume, music, decor, colours and style of event ***
DUO JUGGLERS – BUBBLE and SQUEAK : – Crazy Antics, duet interactive acrobatic-juggling show. Amazing, amusing, entertainment for everyone.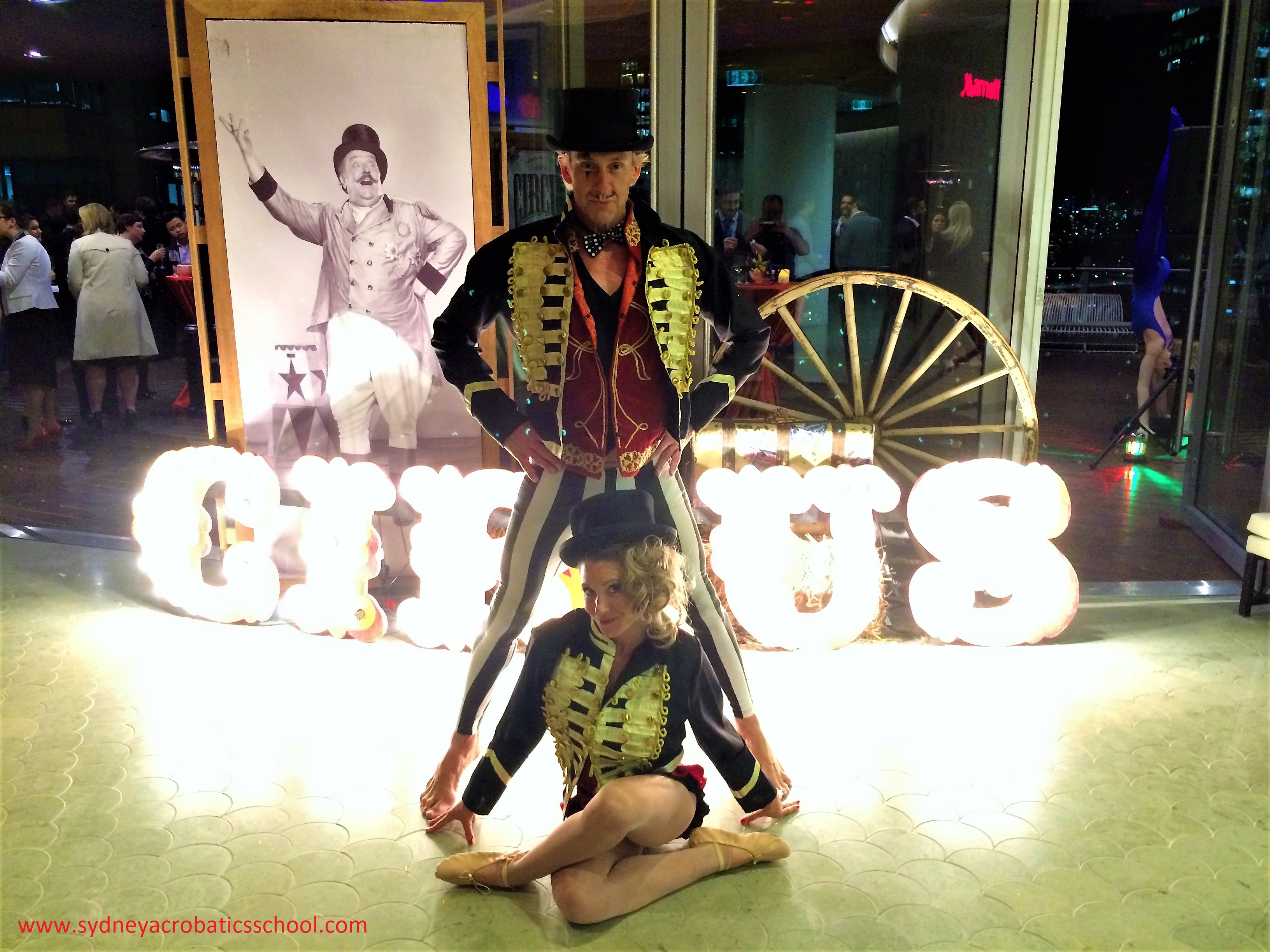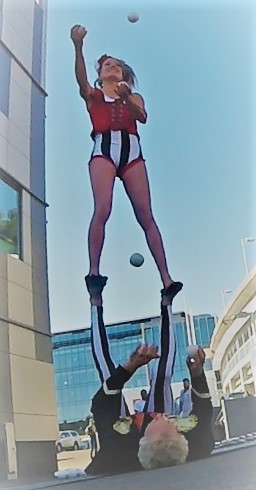 FATHER and SON Acrobats :- Very High Level Acrobatics with an astounding 9 year old acrobat. Australia's only Father and Son combo with serious wow factor handbalancing, tumbling and flexibility – and of course drama and comedy laced throughout. This one is a real feelgood crowdpleaser.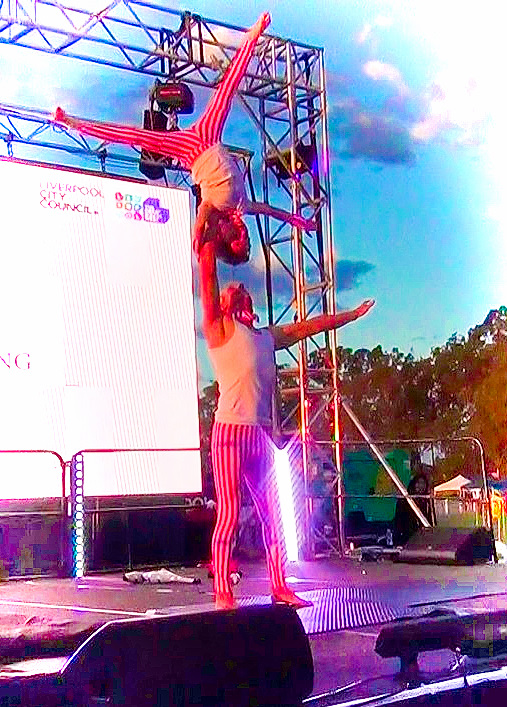 FIRESHOW – LIGHT MY FIRE : – Duet Couple Dynamic and Passionate Fireshow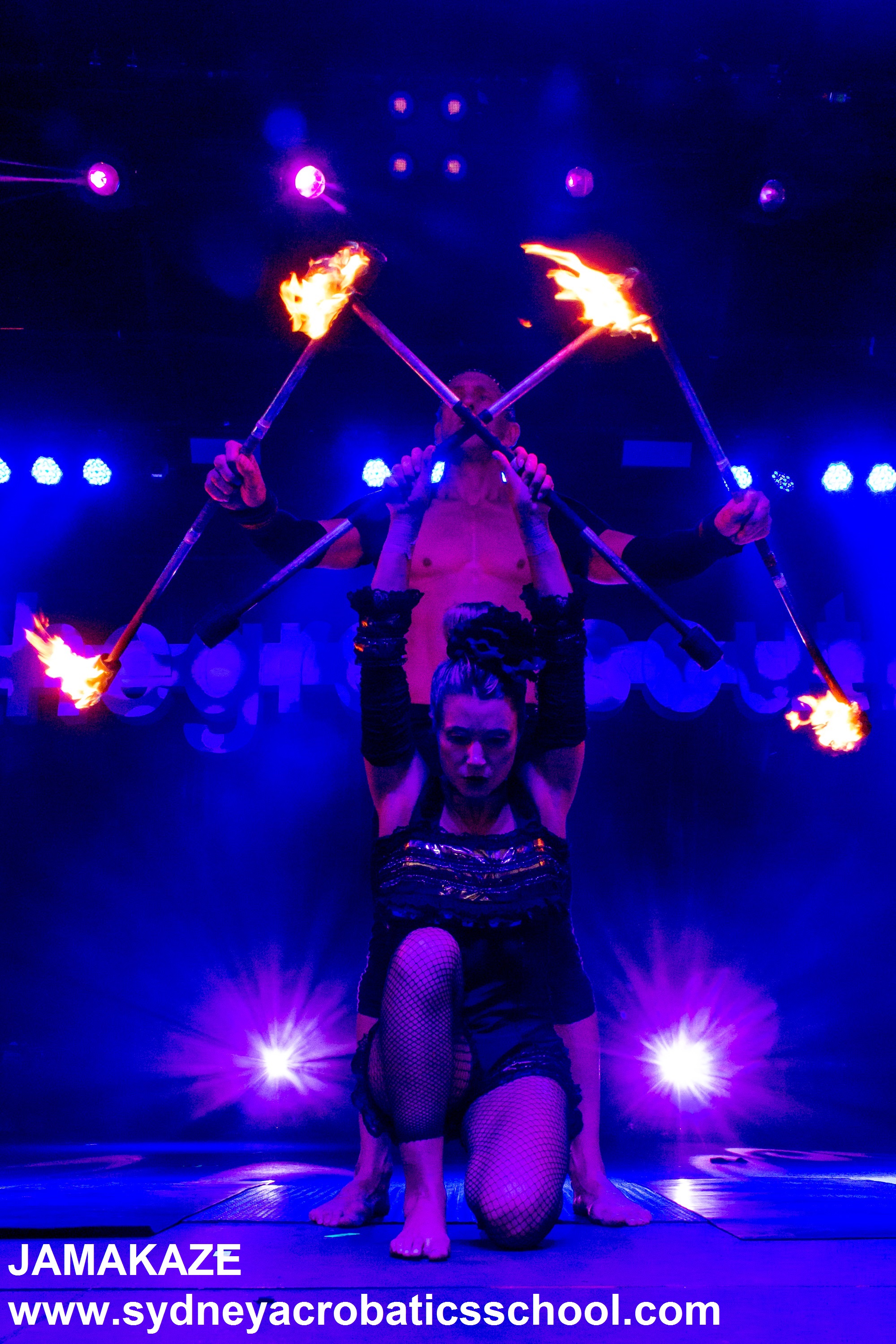 SNAP, CRACKLE and POP : Family (Father, Mother and Child) Acrobatic Trio, available for Artistic Cirque style shows or alternative comedy shows.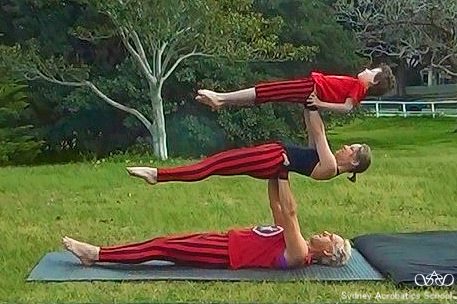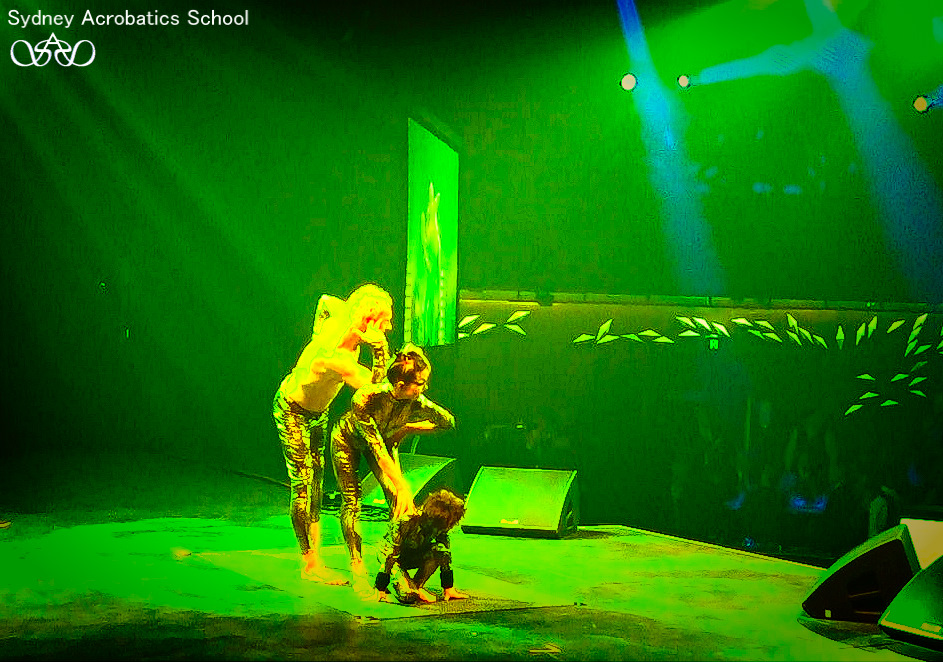 LUMINOSITY : Duet LED / GLO Light show with LED lights, pixel poi, smoke, bubbles, lasers, LED double sticks, LED juggling, hoops, lights and acro-manipulations of all sorts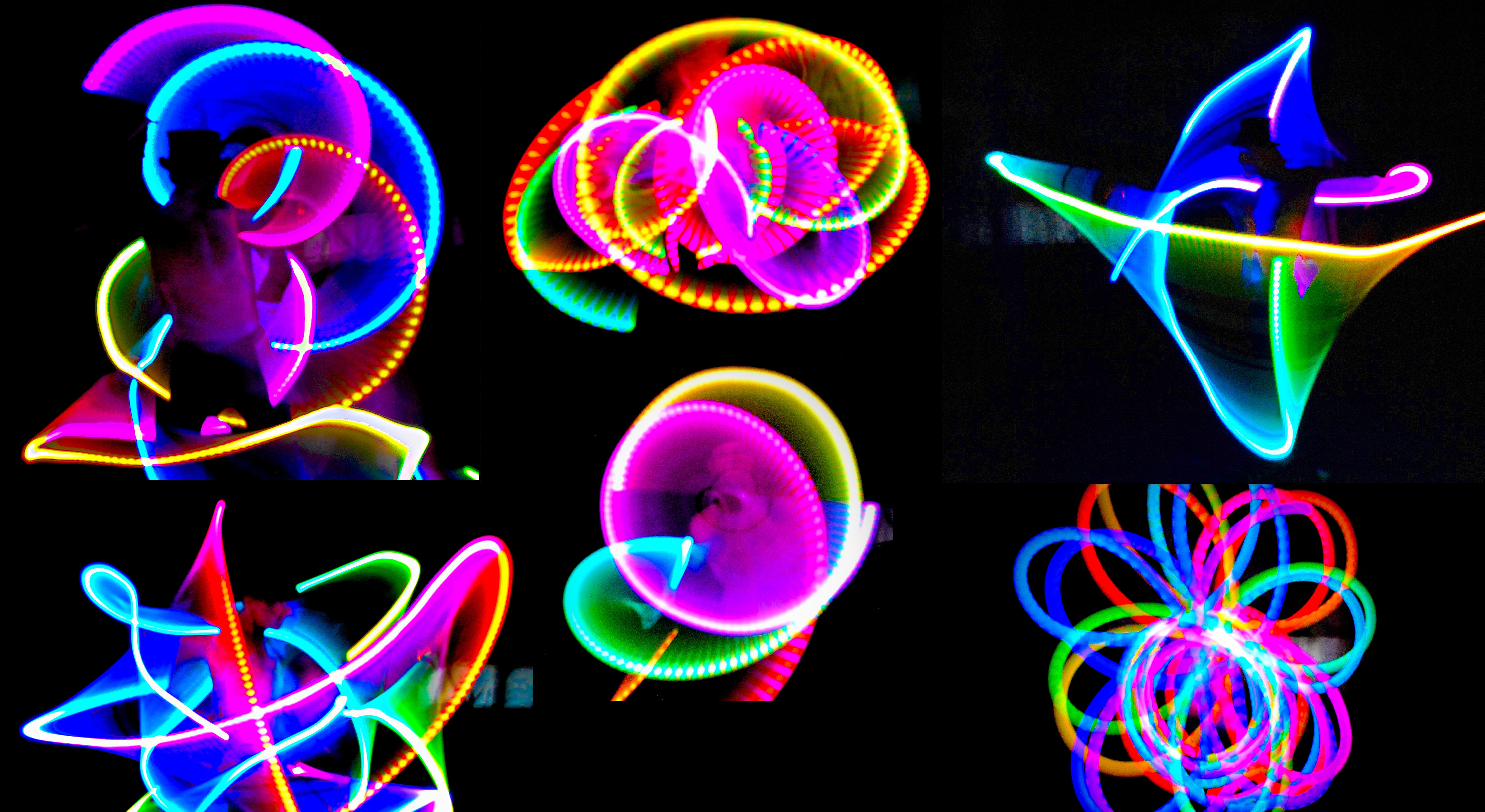 SKITTLES : Quad Squad Acrobatic Foursome.
Recent Events: Star Casino Dark Circus, 4 Seasons Humpty Dumpty Foundation, Slide / El Circo, Star Casino Family Trio, Westfield, Luna Park Sydney, St George Bank, Gosford and Liverpool New Year Celebrations, World Trade Centre, Lush Cosmetics Press, Atlassian Halloween Party, Clayton Utz, NRL Grand Final, Toyota Awards, Women's Health, Women in Sport,
Virgin Active Gym Launches, Waverley Council, Jam Gallery, Altzeimer's Foundation, SBS Christmas Party, Liverpool Council Spring Festival, Sydney Uni, UNSW Women's College, Epping and Gosford RSL Clubs, Biggest Yoga Class, Mosman Prep.
ACROPLAY – Adults Group acrobatics classes: Surry Hills Mondays 7:15pm – 8:45pm then optional playtime after – 9:30 www.hiscoes.com.au  $175 per 5 week term – see ACROPLAY page for details of class.
(*Please make sure you understand conditions of bookings – detailed on Conditions Page, as by making a booking you are agreeing to these conditions)
Private Lessons: Outdoors – 1 person $120ph, 2 ppl $140ph, 3 ppl $160ph (add $10ph pp for Indoors) For 1.5 or 2 hours just pro-rata above.   We come to you (Eastern Suburbs and City area) $30-$50 extra.
(*Please make sure you understand conditions of bookings – detailed on Conditions Page, as by making a booking you are agreeing to these conditions)
Unless otherwise advised, private lessons are outdoors at Queens Park Bondi Junction
Meet corner of Bourke Stret and Queens Park Road (if you need a map please ask)
– simple look into the park behind the tre shade and we will be et up there
with groundsheets and crashmats etc. In the case of bad weather we either move indoors to one of 2 locations or reschedule, but you will receive notice i this is ever the case.
Children's Acrobatics Classes Bondi Junction: contact iac@sydney.net for details and current classes availability.
Dance Acrobatics Intensive: Aerial Cartwheels, Aerial Walkovers, Flysprings, Baranys, Walkovers, Backflips, Handstand pirouettes etc 1 pax $120ph, 2 pax $140ph, 3 pax $160ph
Private Yoga Intensive: 1 pax $120ph, 2 pax $120ph, Groups $200ph (for health, flexibility, furthering your practice, assistance with advanced postures or avoidance of sports injuries).
JAMAKAZE  ACROPLAY – Adagio Showreels
"Extraordinary and beautiful. Brava and Bravo!" – TR
"thank you for performing on our show, you guys were amazing and added so much value to our event" – RN
"Wow!!!! You guys are a-m-a-z-i-n-g!!!! Amazing!!" – NS
Light My Fire – Sensational Fire Show

Cookie, comedy Acro jugglers for Stage, Corporate or Roving events
Slide – El Circo, Romantic AcroDance
Music Awards – Acrodance for their winning song ASA Songwriters

"So much praise coming in for you. You were brilliant." CB – Director ASA, Australian Songwriters Association
Everything you do is so outstanding and captivating!" – NM
"Lovely, lovely, lovely.  Endless fun." – MS
"Stunning!" – SH
Family Trio

Baxter Hosie Age 7 – Child Acrobat

Casino show rehearsal

Costumes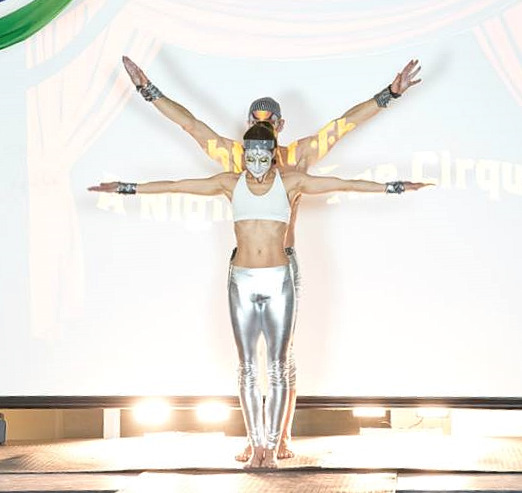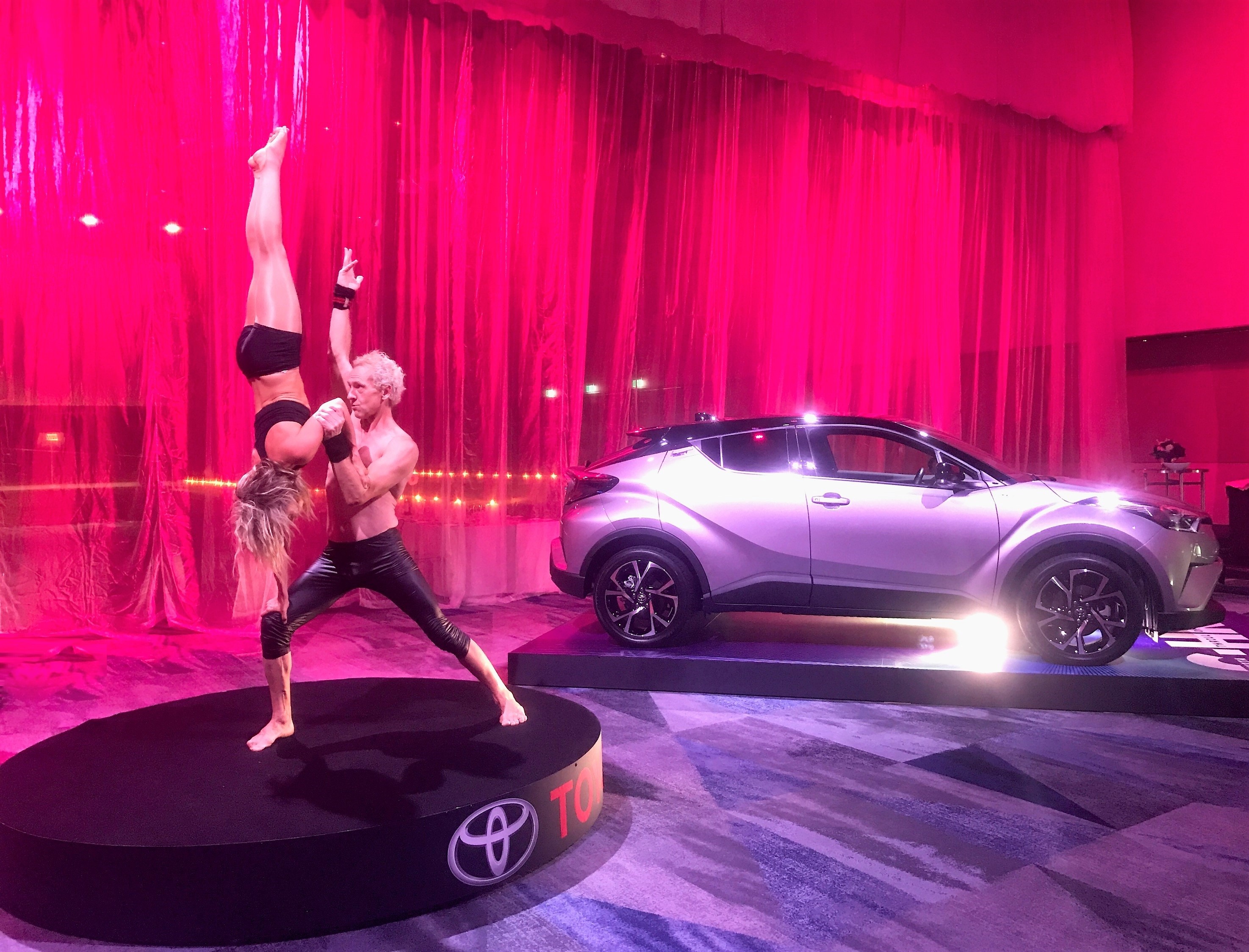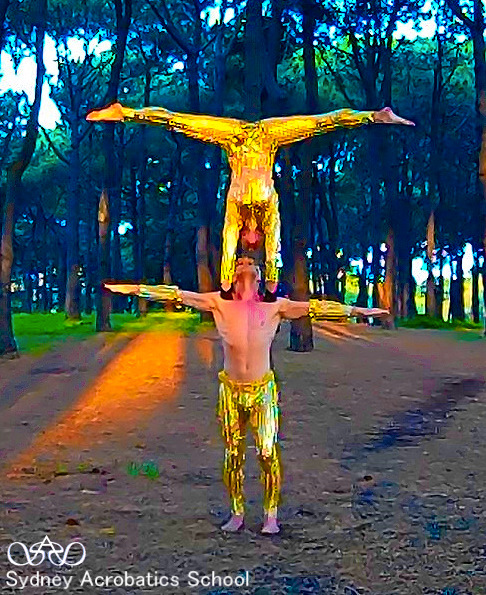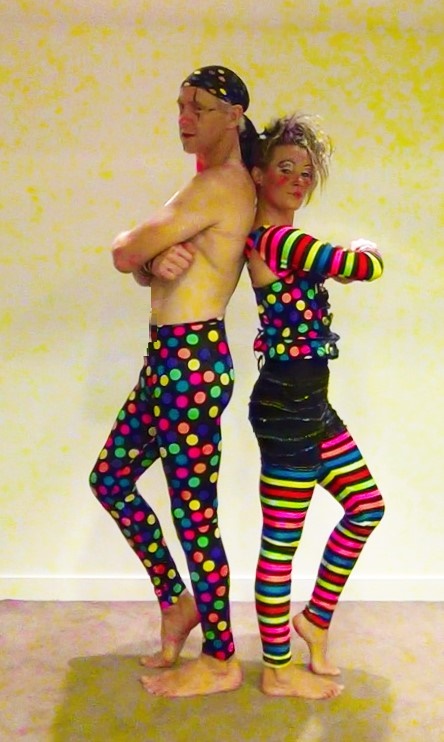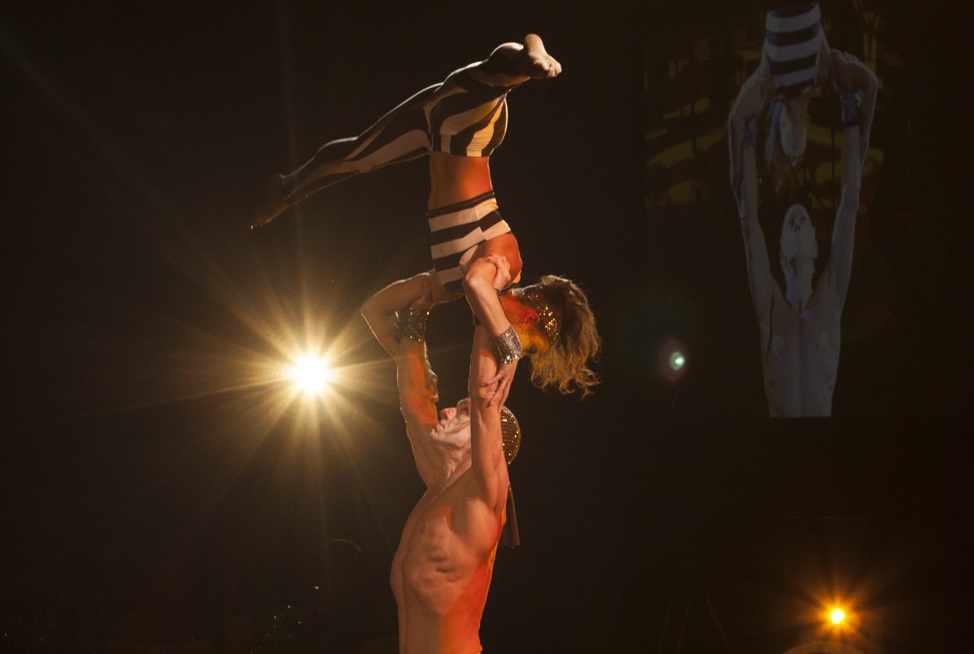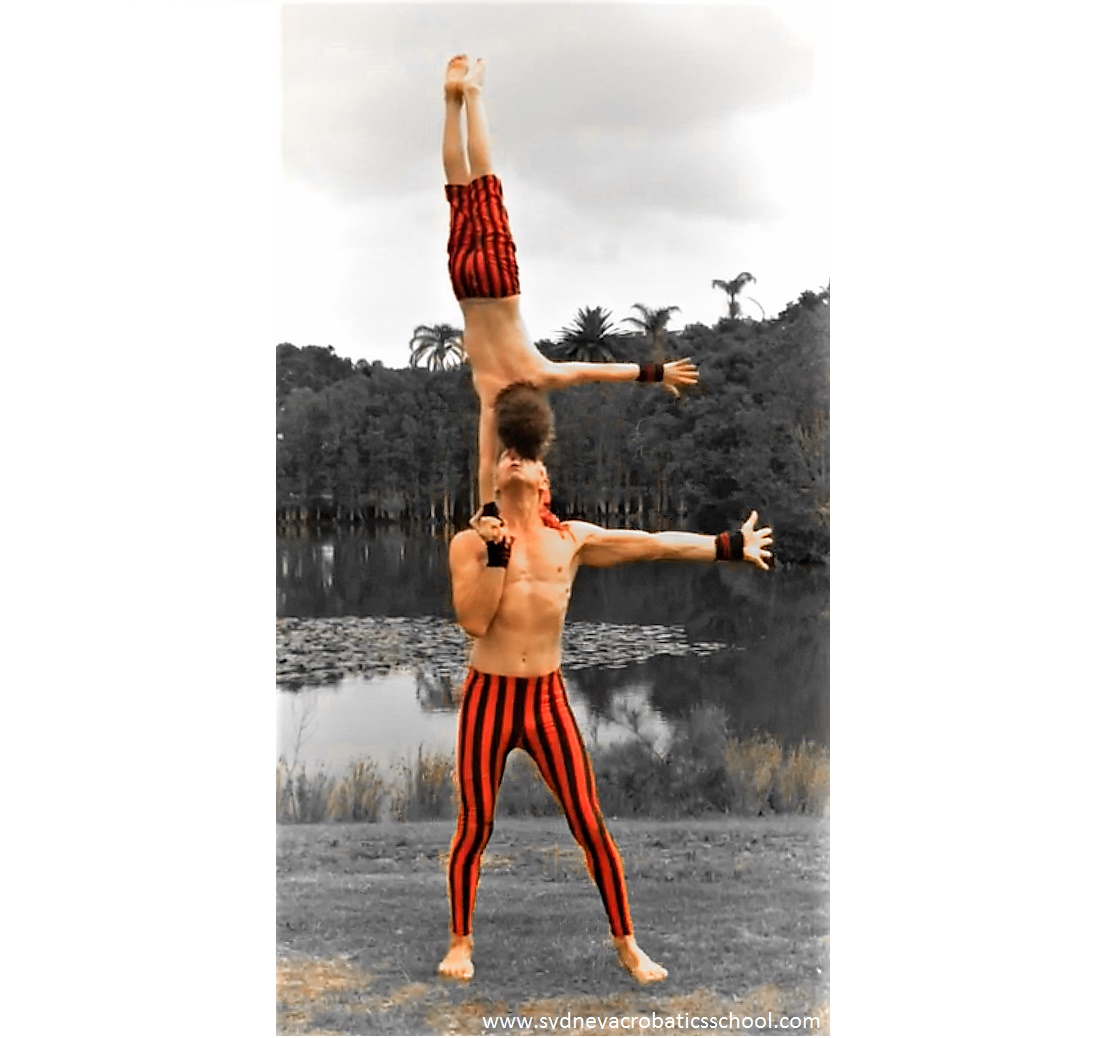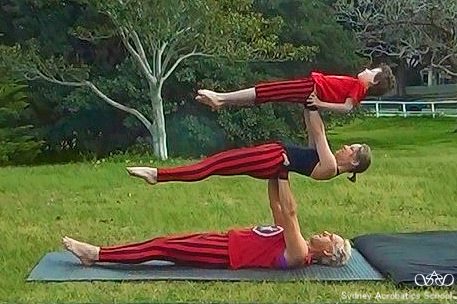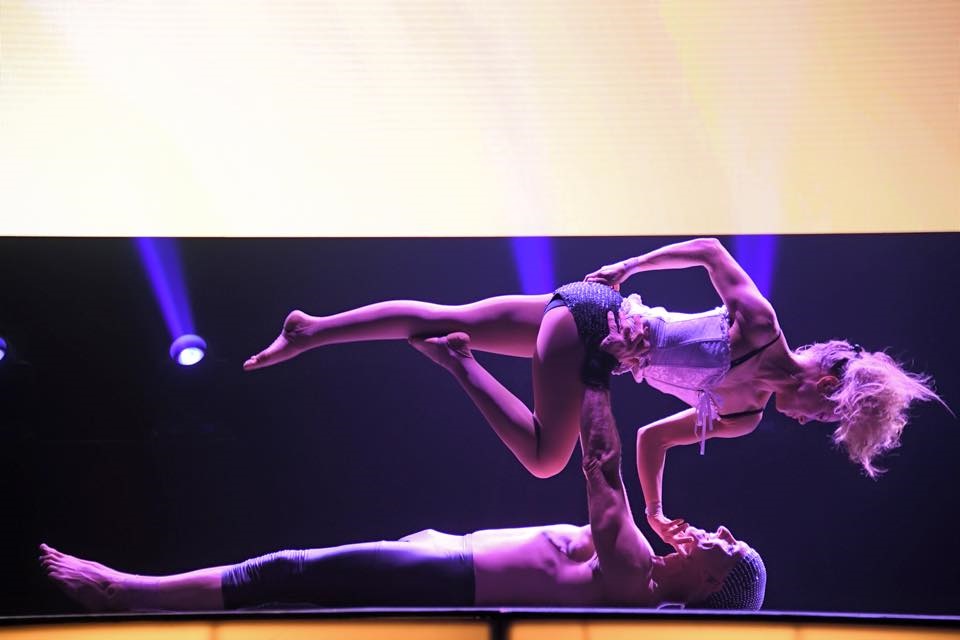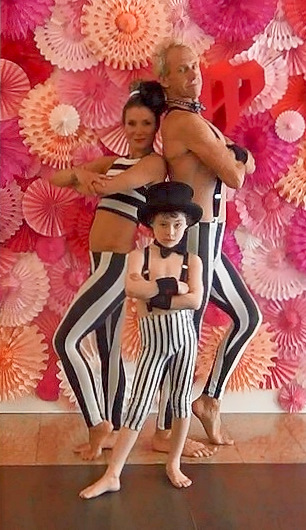 Version:1.0 StartHTML:000000238 EndHTML:000003378 StartFragment:000002781 EndFragment:000003342 StartSelection:000002781 EndSelection:000003342 SourceURL:http://www.sydneyacrobaticsschool.com/wp-admin/post.php?post=74&action=edit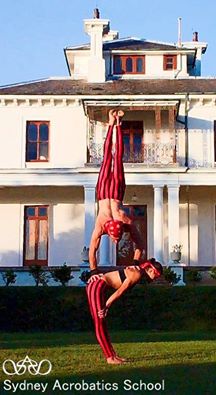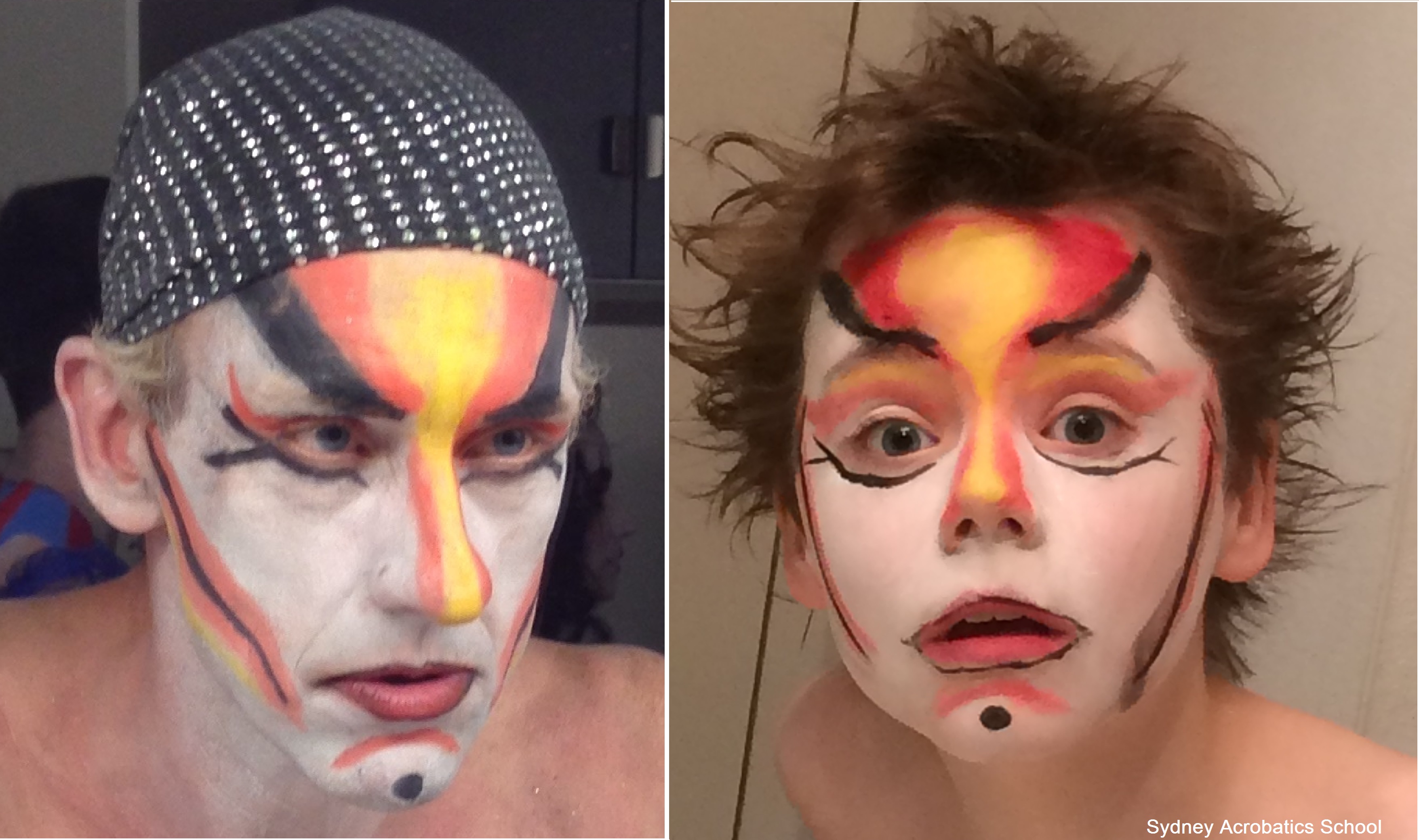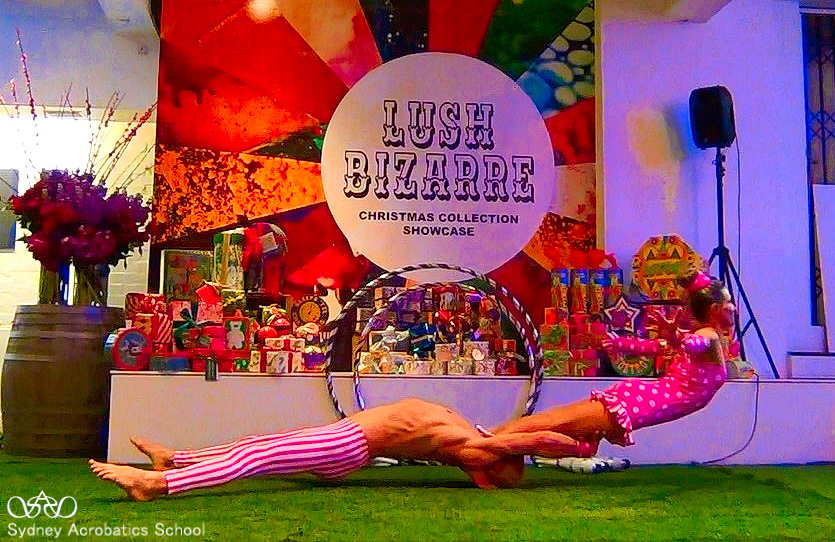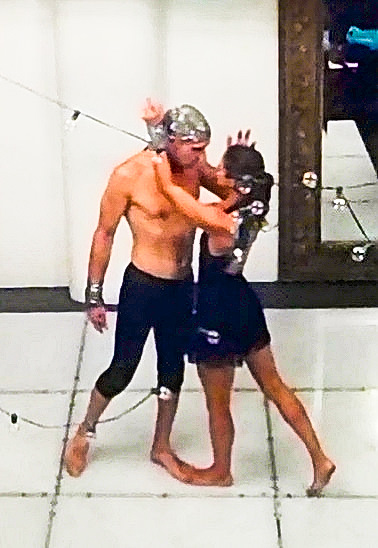 Red Stripes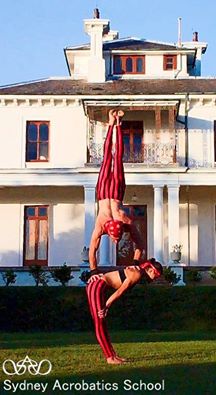 Version:1.0 StartHTML:000000238 EndHTML:000003272 StartFragment:000002781 EndFragment:000003236 StartSelection:000002781 EndSelection:000003236 SourceURL:http://www.sydneyacrobaticsschool.com/wp-admin/post.php?post=74&action=edit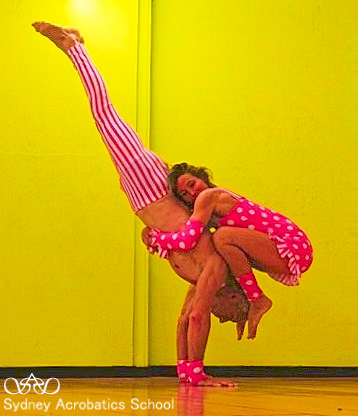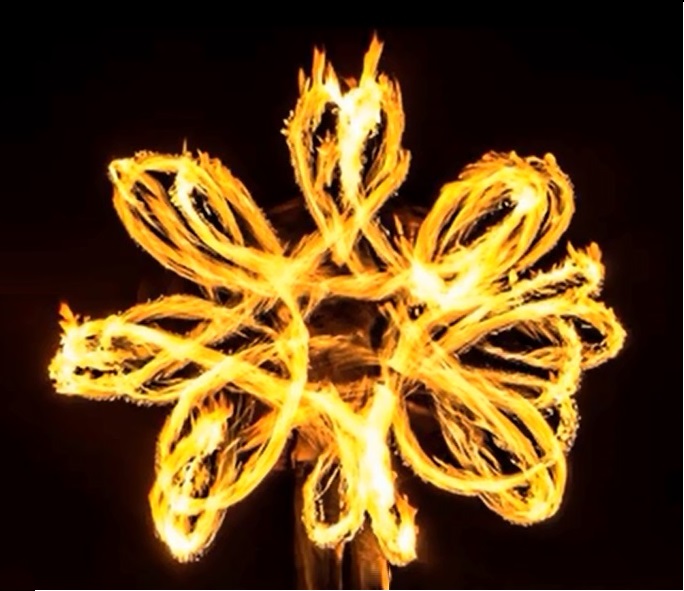 _________________________________________________________________________
Instructional Books and DVDs
Acrobatic Yoga:  Level 1: Beginner $45, Level 2: Intermediate $45, Level 3: Advanced $45  (all 3 $99) + $5 p&p
(Level 4: Expert – available now $50, 10% discount for all advance orders) p&p
"An amazing array of rotations, pops, sequencies and postures, so fun" – KKM
"Such a comprehensive set of moves, there such  lot in these, like the staged approach to everything too, makes it easy to refer to when training" – JJ
 Sample Video Levels 1,2,3
Sample Video Level 4
"Can't believe you managed to teach [my daughter] Aerial Cartwheel and Aerial Walkover in just 5 sessions – thanks soooo much, she's so happy and does them everywhere now, I think envy of her dance group now, but I'm not supposed to say that – Thanks John" – EV
"You do seem to teach differently to other places I've been, you have such a sense of passion in helping people, and keep changing styles when I seem to not respond to something" – LK
"I've been practicing ashtanga trying to extend hold a handstand for like 10 years ! so I have to give you a special thanks, in just this short time I can even now do press to handstand never mind just hold it, and almost got the one handed now – thank you thank you thank you, you've got so many special secrets and tricks up your sleeve 🙂 you are awesome XX" – SW
"John, getting that backflip into my dance routine won me the comp – I have nothing but gratitude and can't wait to get back" – RP
"Those 'secret' (haha but painful) moves you showed me seemed weird but goodness do they work, middle splits and roadkill (as you call it hahah) are part of my show now. I was told it would be years before that would happen, but apparently I did not know how flexibility really works before – how the heck did that work so fast, or was that magic? 😉 " – SH
"Extraordinary and beautiful. Brava and Bravo!" – TR
"thank you for performing on our show, you guys were amazing and added so much value to our event" – RN
"Wow!!!! You guys are a-m-a-z-i-n-g!!!! Amazing!!" – NS
"Everything you do is so outstandingly and captivating!" – NM
"Just wanted to say thanks. Your classes are soooo much fun. Best classes I have ever had in my life :o)"  – I Schroder  
"a HUGE thank you for the fun! I have THOROUGHLY enjoyed the workshops" – MS
"Fun level was off the richter tonight" – CM